Top. Quality. Service. Guaranteed.
At Fairway Golf Car we are proud to employ some of the best small equipment mechanics in the industry. Our factory certified mechanics are available to help fix or maintain your golf car and utility vehicle needs. Our fully staffed service facility is centrally located in Medford, NY and if that's not convenient enough, one of our many fully stocked Service Trucks can come directly to your location and perform most of the necessary repair tasks right on site.
We perform Warranty repairs for Club Car, Yamaha Tomberlin, and Motrec, using nothing but high quality OEM replacement parts. No cheap aftermarket copies here!
Our Senior Service Staff personnel has been promoted from within, so you can be sure you are dealing with experienced professionals every time.
Start today by filling out the form on the right, selecting the option 'Service Appointment', and a member of our team will contact you on the date you request.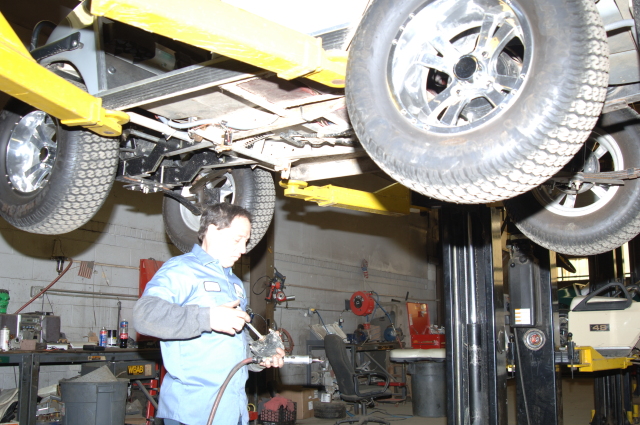 Contact our Service Dept. Today!
Shop Hours M - F 7:00 am - 3:30 pm
Tel: (800) 234-0522 x2
Fax: (631) 451-0254
Click Here to email Tom!